Charity 2019


The club has been supporting local charities for over 40 years.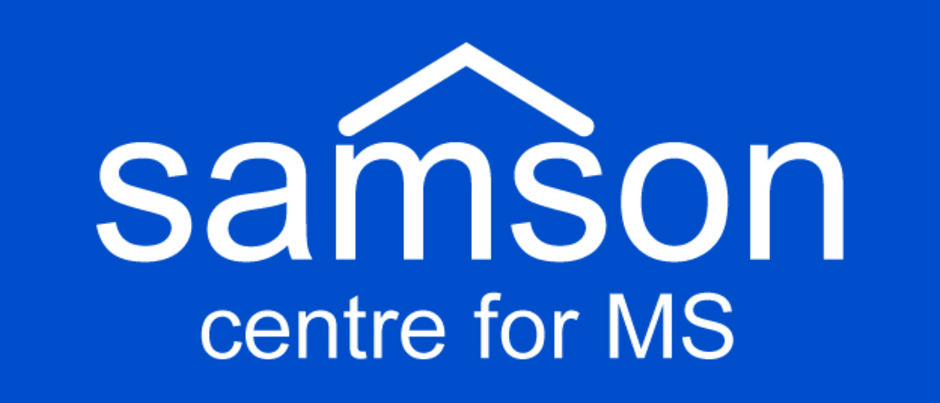 ​
This year Captains Andy Hindley and Pat White have chosen the Samson Centre for MS.
Based in Guildford it provides free practical and emotional support for people living with multiple sclerosis, and for their families and carers, in Surrey and surrounding areas.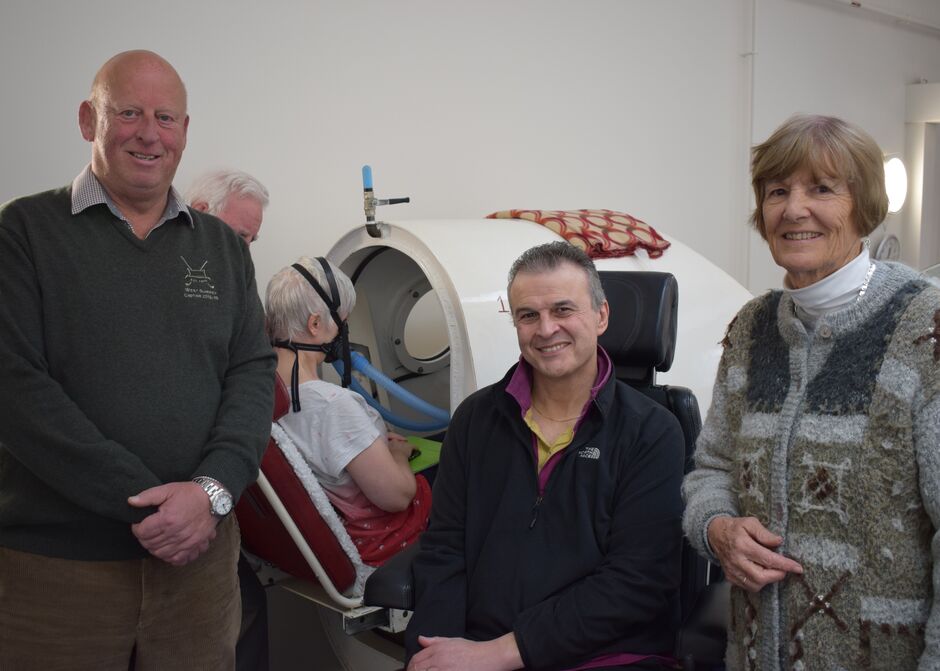 Pictured - Andy and Pat with Samson Centre founder John Hambly in the Centre's Oxygen Therapy room
Multiple sclerosis takes so much away. A debilitating and progressive disease of the central nervous system which baffles neurologists, involves pharmaceutical companies investing millions of pounds in clinical trials and still leaves sufferers without a cure.
At their Centre in Riverside, Guildford, the charity (which is totally self-funded) provides physiotherapy and exercise sessions, gym classes and oxygen therapy treatments plus important social support for approx. 170 people who are affected by MS.
For more details and how to help, go to www.samsoncentre.org.uk
Other charities which the club has helped in the past include -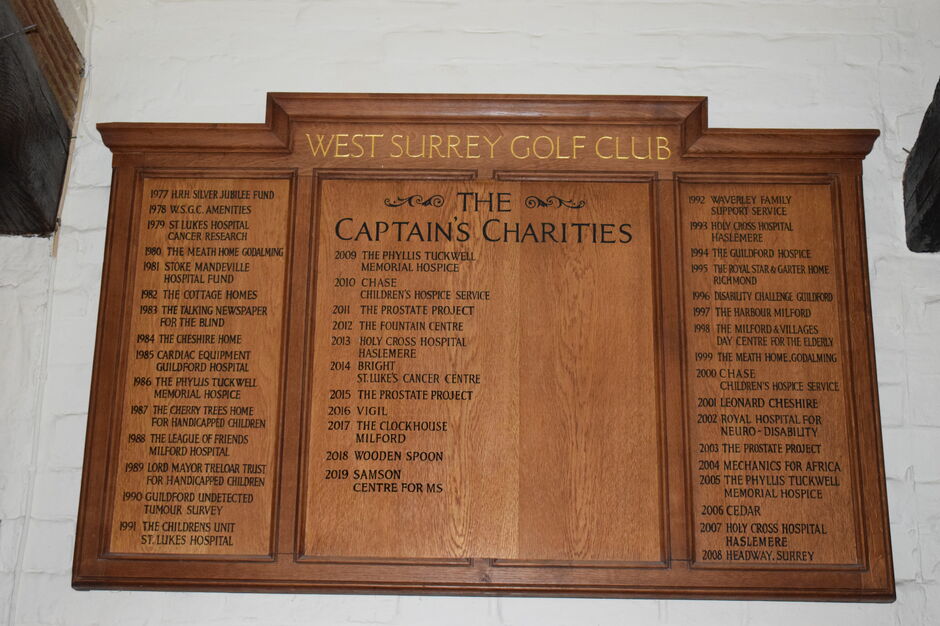 Phyllis Tuckwell Hospice, Farnham



The Clockhouse Centre, Milford
The Prostate Project (RSCH Guildford)
Holy Cross Hospital, Haslemere
Chase Children's Hospice, Guildford
The Meath Home, Godalming