Our Charity for 2020
The club has been supporting local charities for over 40 years.
This year Captains Bill Morris and Mari Magnussen have chosen to support the disabled children's charity

Challengers and are pictured here visiting the charity's centre in Stoke Park, Guildford.

Established 40 years ago in Guildford, Challengers provides exciting and inclusive play and leisure activities for disabled children and young people from ages 4 - 25 in Surrey and the South East.

In addition to Guildford it has a Play and Youth centre in Farnham and boasts a non-exclusion policy, so anyone is welcome. The charity challenges the barriers to play for approx 1400 disabled children and young people through a range of schemes.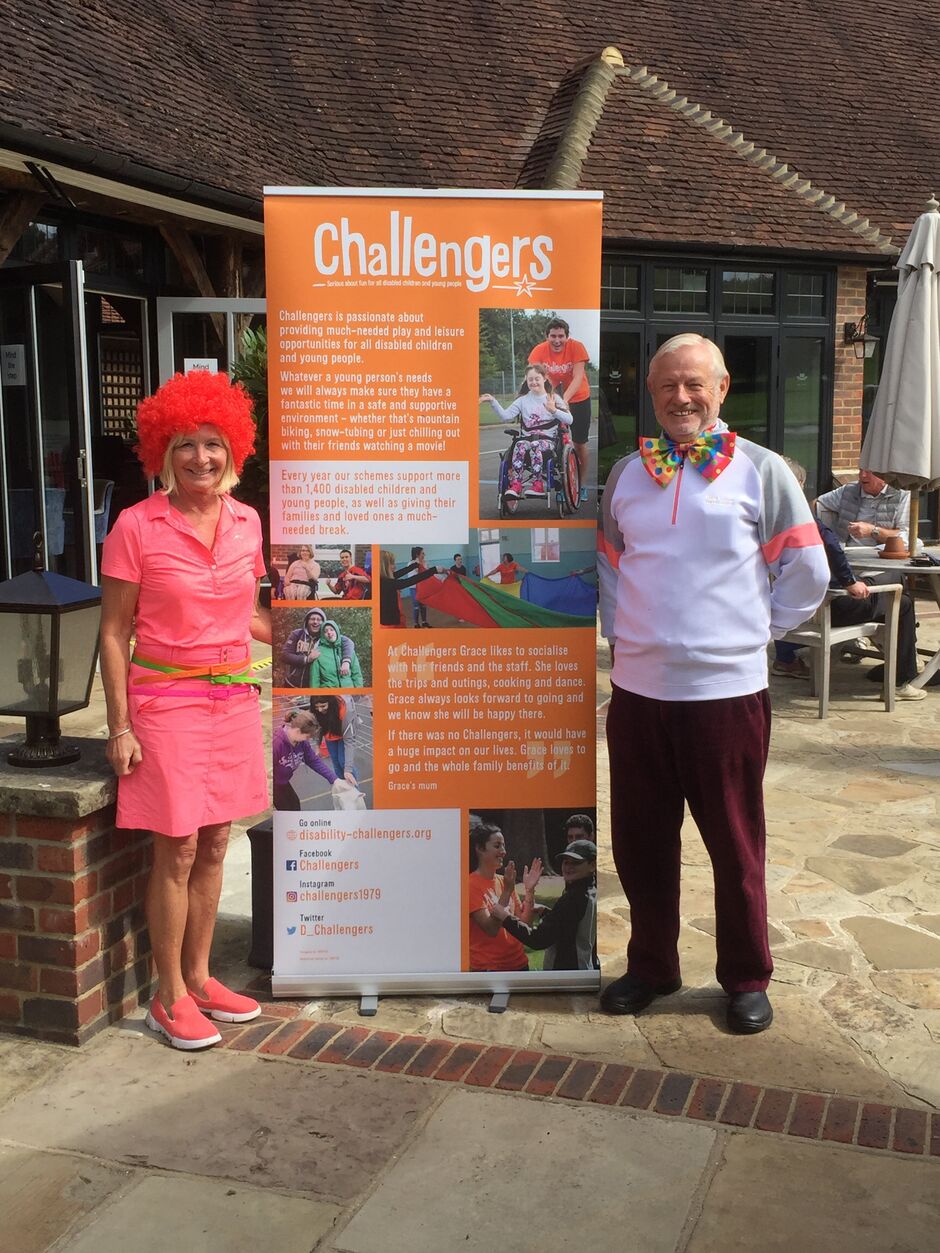 Bill and Mari on Lady Captain's Day
For more information go to www.disability-challengers.org
2018/2019
Last year's Captains Andy Hindley and Pat White led the club in raising over £15,600 in support of the Samson Centre for MS which
provides free, practical and emotional support for people living with multiple sclerosis
in Surrey and surrounding areas.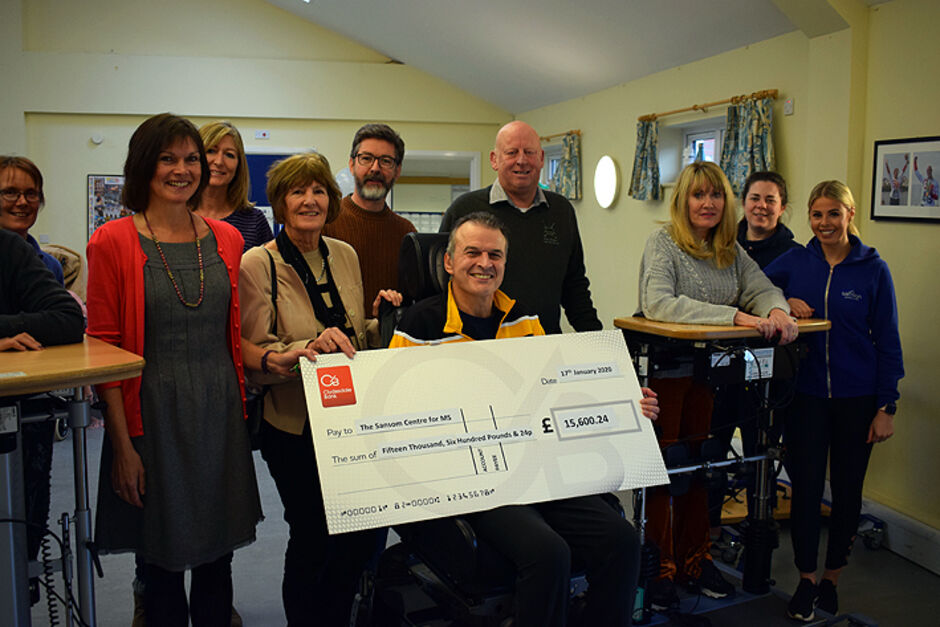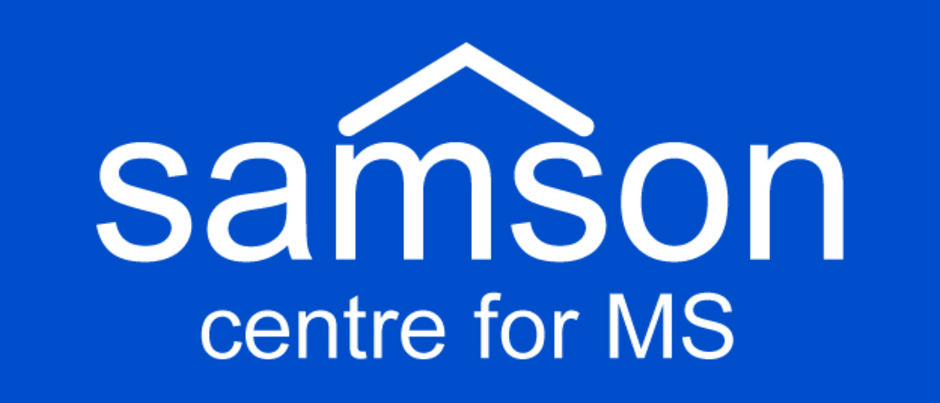 ​
Pictured - Andy and Pat presenting the cheque to Samson Centre founder John Hambly, staff and patients in the Centre in Guildford
Multiple sclerosis takes so much away. A debilitating and progressive disease of the central nervous system which baffles neurologists, involves pharmaceutical companies investing millions of pounds in clinical trials and still leaves sufferers without a cure.
At their Centre in Riverside, Guildford, the charity (which is totally self-funded) provides physiotherapy and exercise sessions, gym classes and oxygen therapy treatments plus important social support for approx. 170 people who are affected by MS.
For more details and how to help, go to www.samsoncentre.org.uk
In Previous Years
Other charities which the club has helped in the past include -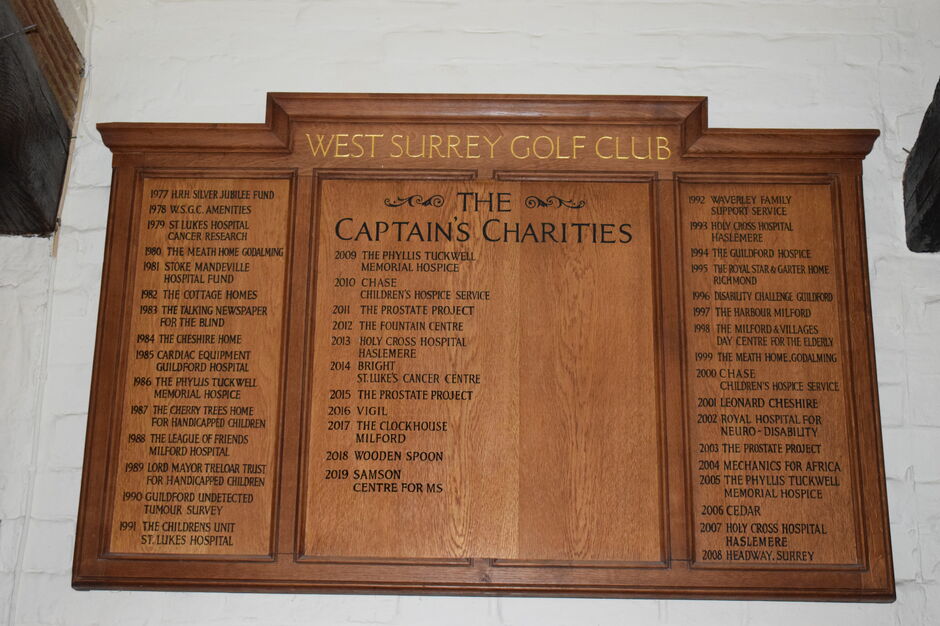 Phyllis Tuckwell Hospice, Farnham

The Clockhouse Centre, Milford

The Prostate Project (RSCH Guildford)

Holy Cross Hospital, Haslemere

Chase Children's Hospice, Guildford

The Meath Home, Godalming