Ongoing Course Improvements 2018-19
Renowned golf course architect Ken Moodie and his company CGD (Creative Golf Design) has been working with us to manage a redesign of all our bunkering and to improve the course. Works have already been completed on nine holes (1, 2, 5, 10, 12, 14, 15, 16 & 18) with the next stage underway on holes 4, 6, 11 and 13 (which can be seen below) and we plan for the works to be completed by 2020-21. Shown below left is the beautiful Par 3 12th after the redesign in 2016.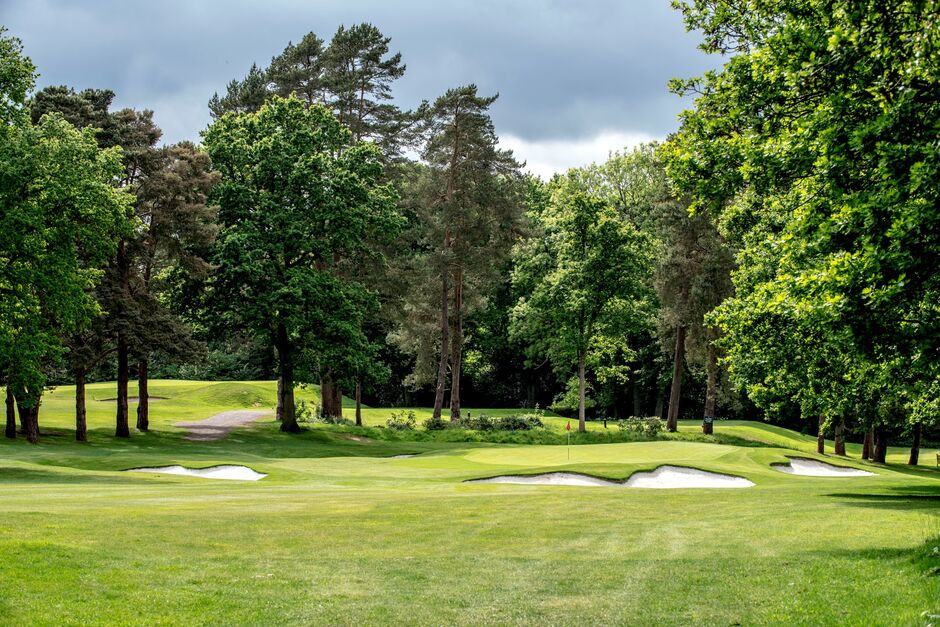 Here is a bit more infomation about Ken:
Born in Scotland in 1965, Ken developed a love of golf and started playing at an early age. He studied at Heriot-Watt University in Edinburgh and gained a BA Honours degree in Landscape Architecture in 1988. Following a period of research with the University he joined the golf course architectural practice of Hawtree & Son in 1989 and established his own firm, Creative Golf Design, in 1998. Ken is a Senior Member and Past President of the European Institute of Golf Course Architects.
During a period of over 25 years in golf course architecture Ken has been involved with a wide variety of projects throughout Europe in countries such as Hungary, Austria, Belgium, Denmark, Germany, Holland, Portugal and Spain. He has worked on over 20 new golf course developments and advised more than 60 golf clubs on course improvement work, including two Open Championship venues and a number of Open qualifying courses. New course developments he has designed include the Millennium Golf Course in Vilamoura, Portugal; a PGA European Tour standard course at Wychwood Park, Crewe, in the UK; and the creation of a new 18-hole championship links course for the Marine Golf Club on the island of Sylt, in Germany.
Testimonials:
Royal Blackheath Golf Club
"CGD won our unanimous vote after a three-way competitive pitch in January 2014. I had worked with both Ken and John at previous golf clubs, so I knew their capabilities. Their standards are high, and they are very professional and easy to work with. The work will restore some wonderful parkland views throughout the golf course which had been lost over time, following the planting of many unsuitable and unsustainable trees. These had created an artificially-treelined look to many of the fairways at Royal Blackheath Golf Club. The bunker work, which will be in several phases, will take place over the next few years with disruption to the flow of play kept to a minimum." Gordon Hogg, General Manager
Click here to view more of CGD testimonials.