Pro-Am 2021
Friday September 10th
Supported by

------ UK's largest Jaguar Land Rover Dealer Network -----
---
This will be our 44th annual Pro-Am in conjunction with the PGA South Region.
Awaiting your arrival will be our recently refurbished clubhouse with its modernised bar, lounge and dining room facilities.
It'll be another great day for you to entertain your business guests or enter a team of friends. to enjoy West Surrey's hospitality at its best and to play our challenging course in the peak of condition.
To see our programme for the day - click here

If you've booked but have yet to complete the entry form - click here
If you need more information, contact our Pro-Am supremo Jeremy Sherwood on -
07970 108049 or jeremysherwood01@gmail.com

---
Will it be the names of your team announced by the Starter on the first tee ?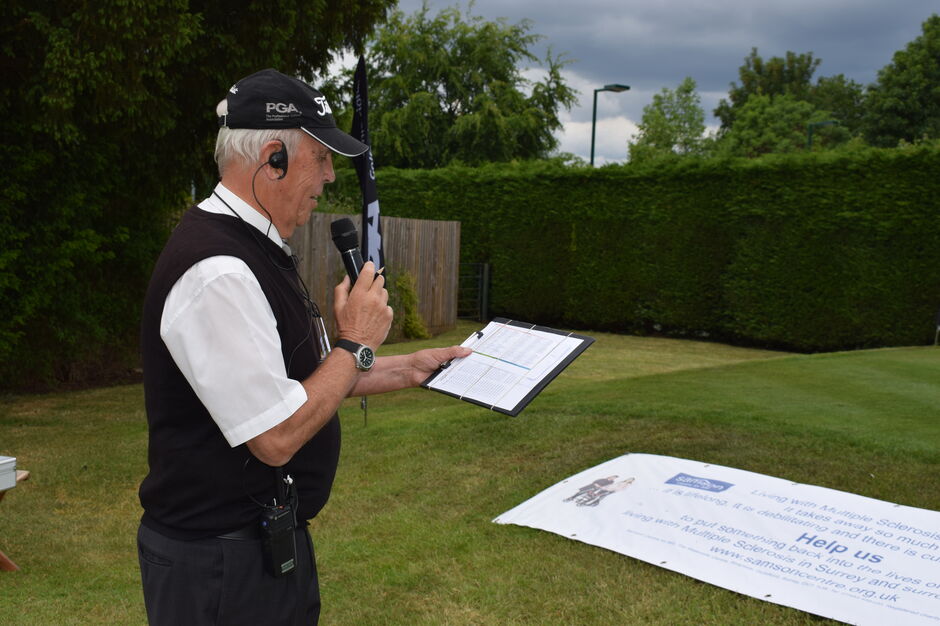 ---
Raising Funds for our 2021 Charities
The Pro-Am is the club's main fund-raising event of the year with the beneficiaries this year being tw0 highly deserving charities -
Oakleaf is a Guildford based charity working with individuals struggling with mental ill-health.
Tommy's funds research into the causes of miscarriages, premature birth and stillbirth.
For more information go to -
www.oakleaf-enterprise.org www.tommys.org