Pro-Am 2022
Friday 9th September
Supported by

------ UK's largest Jaguar Land Rover Dealer Network -----
---
Review from the 2021 Pro-Am:
This was our 44th annual Pro-Am in conjunction with the PGA South Region, but the first to be held in September.
It was another great day for players to entertain their business guests or enter a team of friends - to enjoy West Surrey's hospitality at its best and to play our challenging course in the peak of condition.
---

---
2021 Pro Am Team Competition Winners

Zak Morgan (Rochester & Cobham), Andy Francis, Richard Taylor and Gary Elson
2021 Professional Winners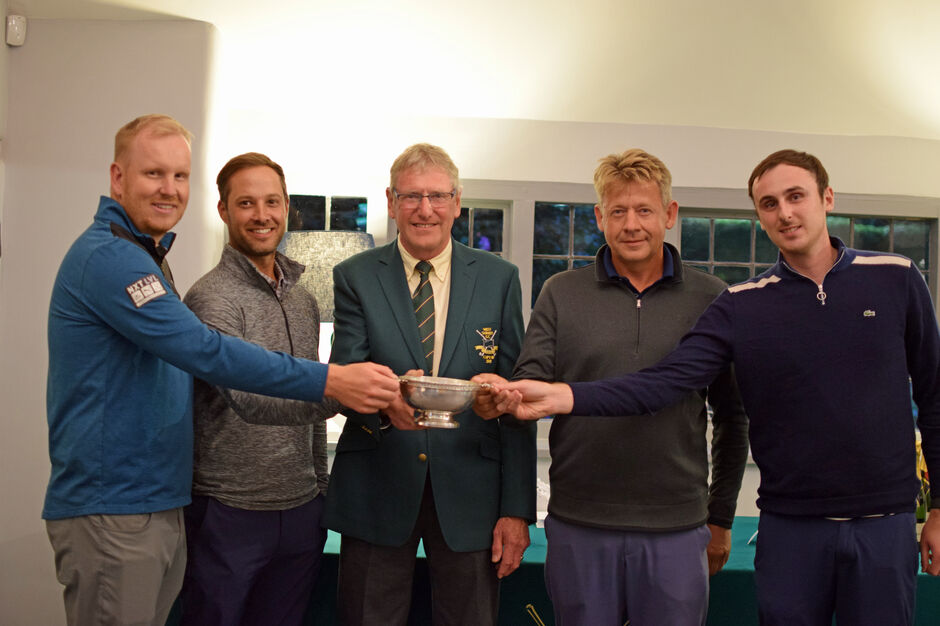 Joint Winners - Paul Nessling (Cooden Beach) , James Foster (Newbury) , Richard Wallis (Canterbury) and David Copsey (DCGS)
---
Raising Funds for our 2021 Charities
The Pro-Am is the club's main fund-raising event of the year with the beneficiaries this year being two highly deserving charities -
Oakleaf is a Guildford based charity working with individuals struggling with mental ill-health.
Tommy's funds research into the causes of miscarriages, premature birth and stillbirth.
For more information go to -
www. tommys.org www.oakleaf-enterprise.org